Canvas Prints
Purchase quality reproductions of Solveig original artwork. Quality canvas, beautiful colour and a premium finish. Solveig canvas prints bring Nature's beauty into your living room.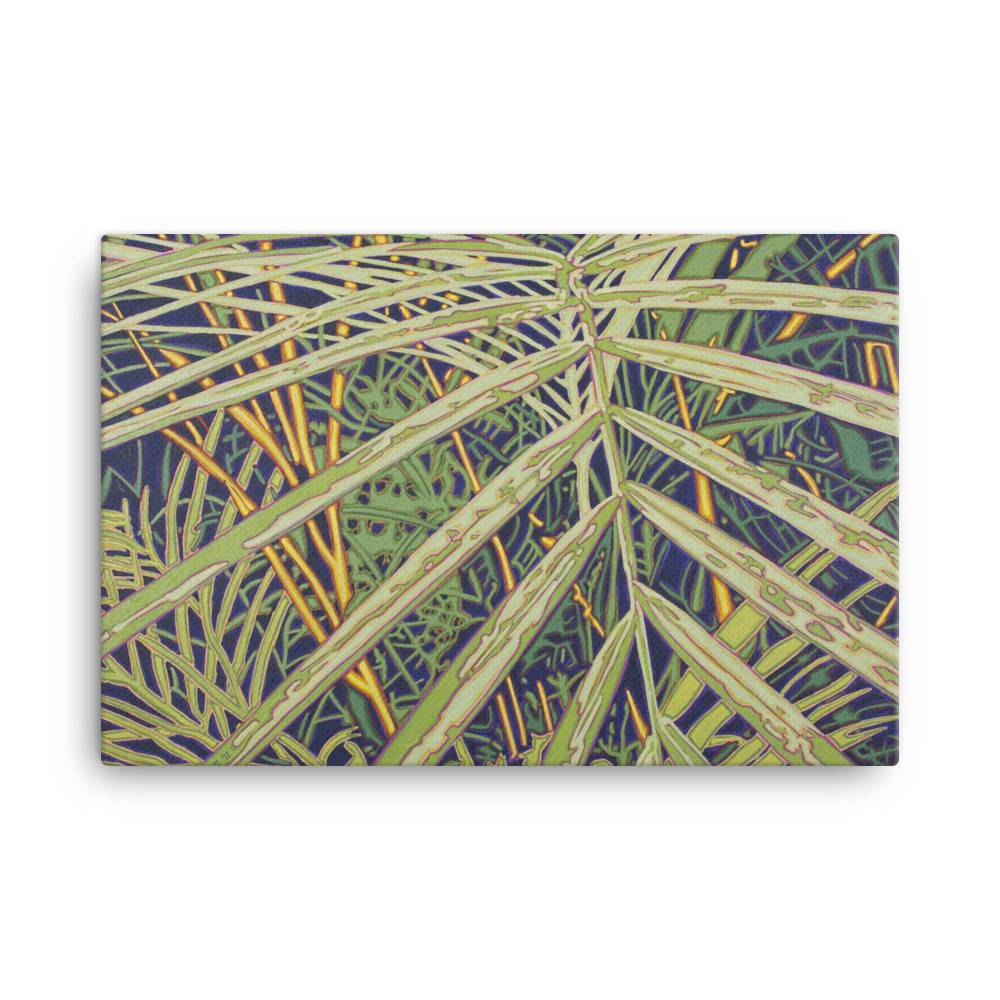 Celebrate nature with this hygge print by Solveig. Reaching out to loved ones like the palm frond in Solveig's original artwork Frondly. This canvas print evokes the ideals of hygge: coziness, comfort and warmth.
Hand-stretched on a poly-cotton blend canvas with a matte finish coating.
• Fade-resistant
• 20.5 mil-thick poly-cotton blend canvas
• Hand-stretched
• Hand-glued solid wood stretcher bars
• Matte finish coating
Original artwork created in Australia. Canvas prints made in USA.