Canvas Prints
Purchase quality reproductions of Solveig original artwork. Quality canvas, beautiful colour and a premium finish. Solveig canvas prints bring Nature's beauty into your living room.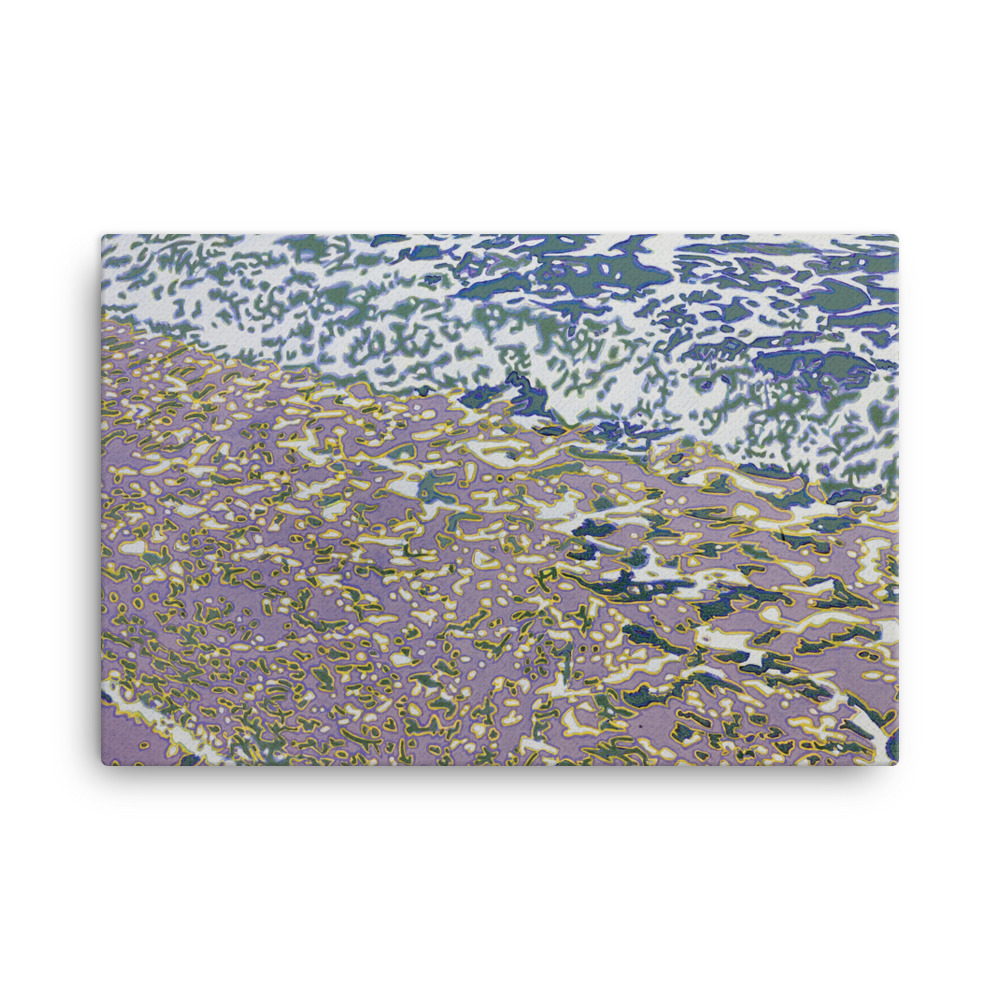 Canvas Print – Water's Edge
Bathe yourself in the natural beauty on canvas prints. Behold beautiful Australian beaches near Byron Bay with a canvas reproduction of Solveig original artwork Water's Edge.
Hand-stretched on a poly-cotton blend canvas with a matte finish coating.
Sizing: 90cm x 60cm (36 in x 24 in)
Fade-resistant
20.5 mil-thick poly-cotton blend canvas
Hand-stretched
Matte finish coating
Original artwork created in Australia. Canvas prints made in USA.