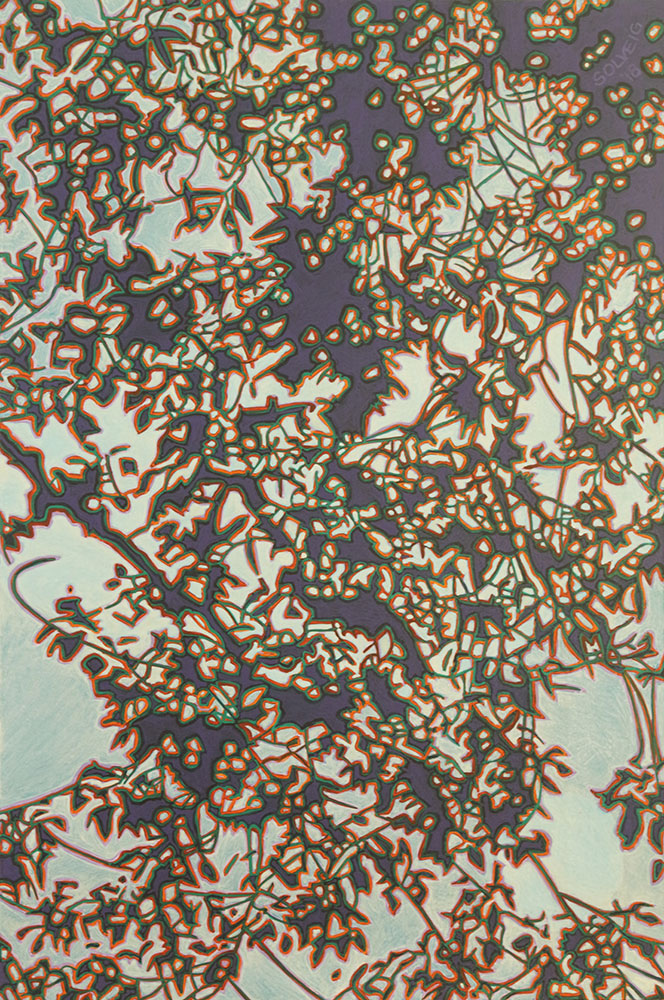 Original art to buy by graphic impressionist Solveig.
This is the second part of the "as above so below" duo along with Shadow Play. Look from the ground up to the sky, you see the actual screen filtering of the light projected onto the road, creating the lacework.
To me, both of these paintings are a metaphor for the views one takes. Looking down and seeing a projection through a filter. Or, looking up and seeing a more honest simple awareness of what is being projected.
| | |
| --- | --- |
| Dimensions | 60 × 90 cm |
| Created | 2018 |
| Medium | Acrylic on board |